Know everything about India's first Political Mentorship Programme
Need for Mentorship Programme for Politician
In its true spirit, democracy demands equal opportunities for all players within and outside the active political system. Perhaps, politicians are the most powerful change agents in modern democracies. Politicians aggregate citizen preferences in legislatures, work to develop their constituencies, and run the state's executive branch. Despite their importance, who decides to enter politics, who gets to enter politics and how competent they are to engage with the ever-evolving societies are rarely discussed.
The principles of accountability, transparency, participation, and inclusion are vital to democratic culture. While accountability and transparency are important manifestations, participation and inclusion are systemic requirements. However participation and involvement in active politics is majorly affected by lack of resources and other institutional matters.
Currently, statistics say that 65% of India's population is below the age of 35 years and yet only 6% of our leaders and ministers in India are below the age of 35 years and can be called as "young leaders'. In the current Lok Sabha, just 12% are youth leaders. A record 30% of the MPs in the 17th Lok Sabha belong to political families while only a very small percentage comes from non-political backgrounds at both national and state levels. Identity politics adds salt to the wound. Meanwhile, representation of marginalised communities and genders is far more skewed. Many people believe that they do not have the knowledge or experience to effectively participate in politics. They fear level playing fields, malpractices and foul play. This lack of participation can have a number of negative effects. If we want to create a more inclusive and effective democratic system, we need to find ways to address the issue of competency which not only plagues the ones who are outside of active realms but also the ones who are already in it and thus impacting the governance.
Since winning elections and good governance require two different skill sets, it is important for aspiring leaders to engage with contemporary skills in order to provide good governance. Even after 75 years of independence we continue to face several socio-economic and infrastructural issues which are direct result of incompetence for governance at all levels. Country where 20 Crore people sleep hungry every night. As per the ASER data only 73% of Class 8 students in rural districts of India can read a Class 2 level text. And 56% can't solve a basic division problem. India is a prominent global voice that has made significant progress in human development over the past 60 years. But the benefits of a growing economy are not shared equally as we continue to be home to one-third of the world's poor. India's ranking in the 2022 World Press Freedom Index has fallen to 150 out of 180 countries. India ranks 135 in the Global Gender Gap Index 2022 and is the worst performer in the world in the "health and survival" sub-index where it is ranked 146.
All this data is highly appalling. The power centres are the places where the decisions are made that affect the lives of billions of people. If the people who are making the decisions are not competent enough, then that reflects in the consequences of their decisions for democratic performance. The need for competent and visionary political leadership that addresses the needs of the modern world is paramount. Leadership that is intersectional and holds the door for others to enter. In order to do this we need to increase access to information and education on political systems and processes. To be adequately represented in democratic institutions, processes, and decision-making people must be aware of their rights and given the knowledge and capacity to participate and perform meaningfully at all levels.
However, the right kind of guidance and support in order to compete, sustain and serve rightfully in politics is almost negligible. Despite the efforts of a few organisations there is hardly any professional support available for the lawmakers of the country at national, state and grassroot levels.
Initiative by School of Politics
To bridge this gap, the School of Politics has introduced India's First Political Mentorship Programme which targets people at every level and helps forge a way for new entrants. In the last 100 years Mahatma Gandhi, Jay Prakash Narayan (JP), Lohia, Adwani created and nurtured a generation of entire political leadership which excelled across political parties. But as a country, we had lacked institutionalising mentorship in politics.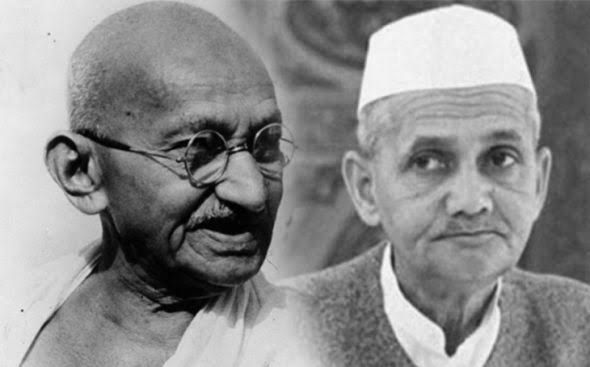 Inspired by Gandhi, embedded with the political conduct of Shastri, Mentorship Programme aims to help the aspiring, beginners and existing politicians to grow and mark a greater impact in society. The programme addresses the need for an inclusive mentoring programme where people with diverse backgrounds can find the right kind of mentor to kick start their electoral journey and promote good governance. The involvement of the stakeholders is essential to developing policies and governance programme that benefit individuals from all demographic groups because politics does not end with representation only. As a result, improving policymaking and guiding newcomers and existing participants to participate more go hand in hand.
Keeping this in mind the mentorship programme for politicians has been broadly divided into three phases of the journey that every politicians passes through :
FOUNDATION – For those just starting out in politics so they can receive the proper support to engage in active politics and the knowledge to access the right kind of resources. The new entrants will be guided by some of the most experienced professionals in the industry.
BUILD UP – For people in already politics looking for exponential growth so that they can amplify their growth, build a right kind of network and be successful in politics
PUNCH – For leaders aiming to adapt to 21st-century competencies and the right kind of tools and resources to make their way in winning elections and hence serving the people.

Holistic, customisable and personalised in approach
The Political Mentorship Programme is holistic in approach and caters to individual requirements. Initially, the mentors will collaborate with the mentees and create an in-depth understanding of their background, current situation and aspiring goals. Based on this a practical goal with the customised roadmap will be created. Roadmap would be further divided into discrete milestones for quantifiable outcomes. In order to achieve these goals, the programme will adhere to a defined structure in the form of thoughtfully designed modules that will be segmented across different sessions and according to the priorities unique to each mentee. These modules will be designed with 360-degree mentoring in mind. Special focus will be on personal development and electoral growth while helping them access the necessary resources needed for the same. Each curated session caters to the comprehensive development of the mentee, through a close monitoring of the mentee's progress and a detailed feedback process. The programme will counsel, guide, handhold, and assist the aspiring leaders to attain their goal.
Features of Political Mentorship Programme
Annual Programme : Comprehensive time period to create a substantial impact in the growth
One on One Sessions: Ensures in-depth feedback and guidance from our expert mentors through one-on-one live sessions.
Flexible Schedule : Available monthly, bimonthly and biweekly, the programme will be a combination of fixed and a need- based scheduling
Curated Curriculum : Learn from a curriculum specially designed for mentee's journey.
Personalisation : Create end-to-end understanding of mentee's goals through detailed discussions, constant communication channels, individual doubt clearing sessions and personal growth charts.
Action Oriented : Grow and learn by working step by step on periodic goals; monitor the progress through comprehensive assignments. Acquire techniques and skills for crafting electoral win , finding right voice, and succeeding in the journey
Peer Learning : Receive honest feedback and a bunch of motivation from like-minded peers. Make lasting connections with experienced and emerging leaders & experts.
Experienced Mentors : Learn from mentors having at least a decade of experience in political domain of working with top notch leaders
Personal Assistance : Get assistance in accessing the right kind of resources for fundraising, campaign building and much more
Multi dimensional benefits
The Political Mentorship Programme is a mentorship programme that aims to expand mentee's political horizons by capacity building and catalysing mentee's growth through comprehensive sessions; leadership development and empowering professional skills. It will help mentee's to build successful careers in politics.
Inclusive political participation is not only a fundamental and democratic right, but it is also critical to the development of stable and peaceful societies and policies that address the specific needs of younger generations. The mentee will reap benefits in terms of;
Self-development
Team building
Communication strategies for building a public profile & perception
Skill building
Equipping with useful tools for fundraising
Planning a long-term electoral strategy
Organising & networking
Influx on Youth in Politics to be the game changer
Political Mentorship Programme is India's first mentorship programme for politicians. It has been launched by the School of Politics, which envisages strengthening democracy by enhancing the competency of each stakeholder in the political ecosystem. Founded by leading political strategist Abhimanyu Bharti, School of Politics is committed to redefine the landscape by making politics, political education and skills accessible. School of Politics also has various political courses and political consulting services. Through this mentorship programme they aim to influx large section youths in politics. To know more or enroll visit https://theschoolofpolitics.com/mentorship.html